Canada Pride Crescent+Unity Hoodie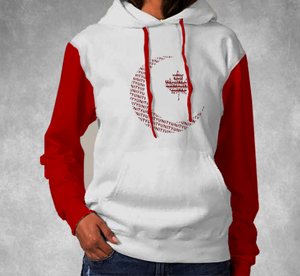 Canada Pride Crescent+Unity Hoodie
Regular price
Sale price
$30.00
Weather the cold weather whether you are in Canada or anywhere else! 100% double stitched fleece will keep you pleasantly warm and fashionable!
Emblazoned with a high quality ink that will withstand many years of use and washing!
Our original crescent moon and maple leaf design exemplifies the harmony of a Muslim and Canadian identity, the red arms complete the ensemble to resemble the Canadian flag.
Similar products
Customers who viewed this item also viewed